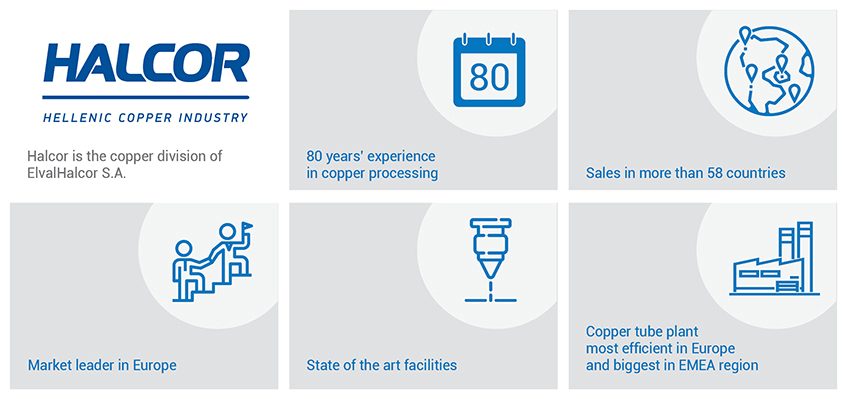 Halcor is the leading European copper tubes producer and the sole copper tubes producer in Greece, Middle East and Africa. Halcor has a dynamic commercial presence across European and global markets and its products are available in more than 58 countries around the world.
Halcor offers innovative and high value-added solutions to meet wide-ranging customer demands in areas such as plumbing, heating, HVAC&R, renewable energy and industrial production. Halcor has three technologically advanced production plants in Oinofyta, Greece, characterised by their ability to deliver tailor-made product solutions.
Halcor's copper tubes production plants are certified with the international standards ISO 9001:2015, ISO 14001:2015, ISO 45001:2018, ISO 50001:2018 and ΙSO 46001:2019.
For more information, please visit: http://www.halcor.com.