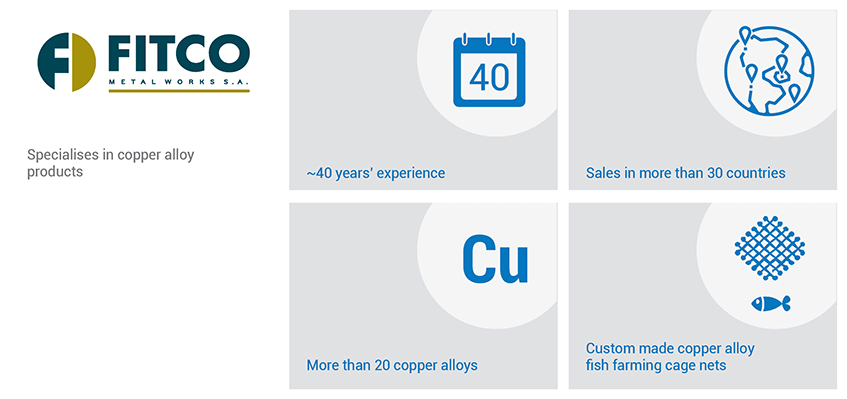 Fitco specialises in the production of copper alloy semi-finished products for industrial and architectural applications.
Fitco is customer-centric and export-oriented. The majority of its high-quality products are exported to more than thirty countries worldwide. It is Fitco's aim to become a leader in its market, a goal supported by continued investment in R&D and knowledge to create innovative, differentiated products.
Fitco's production plant is extremely flexible in its production processes, allowing Fitco to offer bespoke solutions to its customers. An example of this is Fitco's development of a new lightweight fish farm cage, made of copper alloy wire and mesh UR30®.
Fitco's brass bars and tubes extrusion plant is certified as per ISO 9001, ISO 14001, OHSAS 18001, and is pursuing ISO 50001 certification.
For more information, please visit: http://www.fitco.gr